Jacquard Multi Colour Fancy Indo Western Sherwani
Time to ship
18 - 21 days
Stitching time include
Description
Desirable multi colour indo western sherwani with fancy floral patterns on the collar, sleeve cuffs and lower part of the indo western sherwani. Comes with matching style bottom.
Please Note: All accessories shown are for photography purpose only.
Designs, colors and patterns on the actual product may slightly vary from designs shown in the image. Images are only representative.
Accessories such as buttons, broaches, etc.. used in the products may vary according to availability.
Stole/Dupatta shown with the products are only for photography purpose.
Made to order styles will take 15-25 days to get delivered.

In-stock product with alteration requirements will require additional 5-8 days.

Price of stitching and product will increase for plus size (XXL & Above).

The Length of the product may vary according to the style and look of the product.

Design and Work may vary whenever there is a design update by the manufacturer.

Size Chart attached is of standard measurements, sizes may vary according to the brand.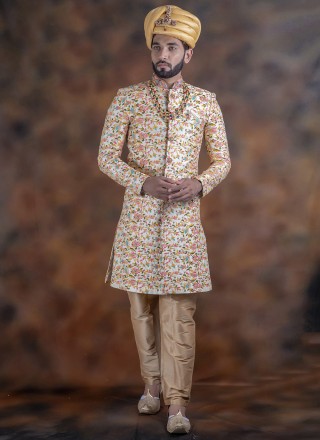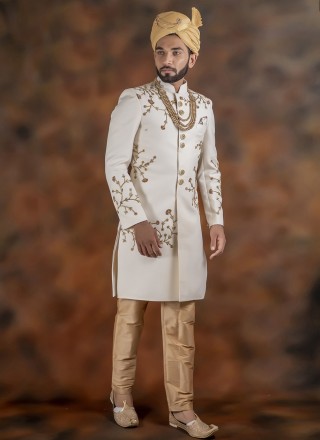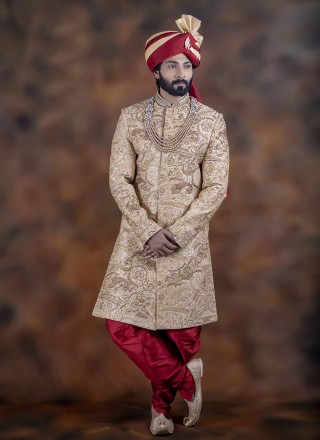 Apinaya Sachchi
Switzerland

Priyantha Manjula
Sri Lanka

Salma Khan
United Kingdom



Sinthyia Ahmed
United States

Jashmin Prasad
New Zealand





Love yourself
Saudi Arabia